Enthusiast Information about Ramphos
Ramphos has an awesome collection of products for your use!
Ultralight Aviation To The Extreme
The Ramphos products have done very well in the international and domestic competitions. Ramphos is proud that they can focus on the construction of high quality and durable machines. The Ramphos machines do an awesome job of racing, short distance take-off, and of course, amphibious usage. When looking for an ultralight, you can go for the cheapest price, or you can shell out some extra money and get a high quality multi-use aircraft.
Major Products
Ramphos is currently producing the following 3 products, but Ramphos adores the ability to produce custom orders. Ramphos has recently gone into a dormant state and no longer actively produces retail aircraft, however, The Ramphos machinery is still available and they will fulfill custom orders. With the following 3 Ultralights, Ramphos can guarantee 3 week turnaround dates so contact us today.
Ramphos 912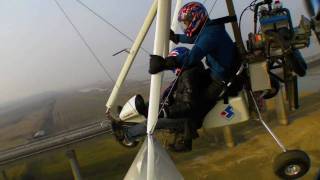 The 912 was The Ramphos competition model. This machine was based on the standard ultralight trike blueprints. If you are interested in the capabilities of The Ramphos engines, this is a great entrance model. Ramphos has priced it at $4'500 so contact us now for availability. This trike has a 150 feet takeoff landing and easily reaches 55knots(the max legal speed)
Ramphos Sonic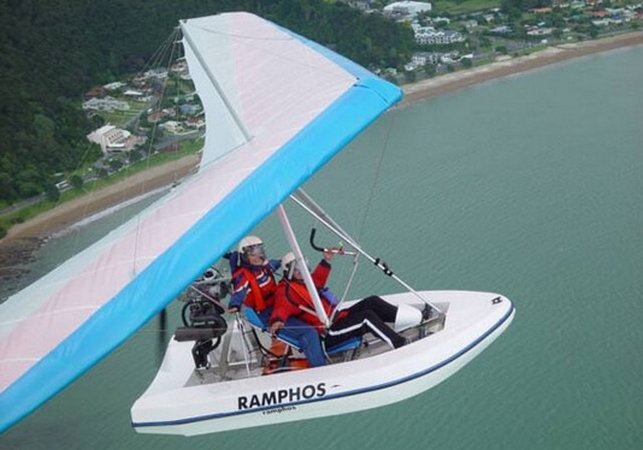 The Sonic is The Ramphos new water only competitive ultralight. It can take off out of short stretches of water very well. It does an awesome job of breaking the attraction of the water in a much shorter stretch than similar craft. It also can attain the 55knots max legal speed. This also uses The Ramphos new ultra strong engine to allow for 2 passengers on the aircraft.
Ramphos Hydro
The Hydro is what made us famous. Ramphos is proud that they are able to still to this day to manufacture this awesome product. It does the job of bridging the gap between water and open field craft. Ramphos perfected this device in 1999 and to this day Ramphos still produce them for $14'999 so please contact us today!